[MASURAO] Magical Girl Kureha [English Version]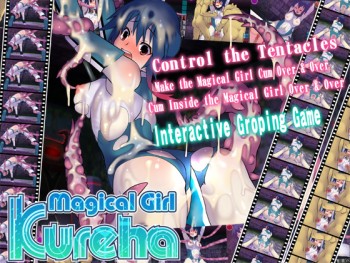 Adult Porn-Game
NFO
Genre: Flash, Animation, Simulator, Mind Break,Anal, Nipple Fucking, Tentacle
Censorship: Is the game
Developer / Publisher: Masurao
Platform: PC / Windows
Publication Type: License
License: Freeware
Language games: English
System requirements: CPU Pentium4, Memory 512MB, DirectX 7, Windows Media Player 7
Description:
The girl who is chosen as the guardian … does not have a sword to destroy the evil kind.
The devil who has the sword … has no belief in the justice.
This is the story of the battle between the residents of the darkness and the girl who takes charge of the destiny of the world!
-Masurao Presents an animated action novel with the tentacle touching game feature!
-Control the tentacles to make the magical girl cum again and again and ejaculate as much as you want! The interactive touch game and many erotic scenes of various situations!
-Erotic scenes are fully animated with voice and sound effects!
The bloody bond turns a girl into a soldier!

Download [MASURAO] Magical Girl Kureha .part1.rar from fboom.me (400.00 MB)
Download [MASURAO] Magical Girl Kureha .part2.rar from fboom.me (271.85 MB)