Phantasia Infection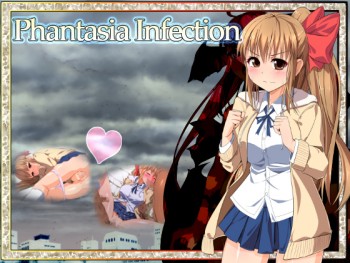 NFO
Release Date: 2015/01/29
Genre: jRPG, Uniform, Prostitution, GangBang / Orgy / Group
Censorship: Yes
Developer / Publisher: Scarlet, Hiiro (緋色)
Platform: PC / WindowsVista / Windows7 / Windows8
Publication Type: Original (licensed)
License: Freeware
Language games: Phantasia Infection Japanese
Synopsis
Disease of mysterious change in demon people by the phrase town has occurred.
Sunahime but was just a normal girl living in temporary housing that were evacuated from the town,
And happened in a field of new weapons experiments of organization [W- Toreita] incidents measures, would get a chance force.
Had become a monster mid-price obtained the power she will be to cooperate in [W- Toreita] towards the incident resolution.
But the power of the demon that Sunahime was put in hand [succubus] What has been classified as.
To use the power to the fullest was the power fluid is required of men ………….
● H scene
Defeat in combat, 吸精 for using force, Nasty of bad ending, etc.
Basic HCG13 sheets + 200 sheets difference
H scene about 20
● combat
– Agility and AT battle to determine the order of action by action
• The summon familiars that is suitable to fit the circumstances of combat
Armor break in undressing
※ Depending on the PC spec is likely an error occurs.
Please check the operation must always trial version.
※ This work is a work that has been produced in RPG Maker VXace.
RPG Maker VXaceRTP is required to play.

Download Phantasia_Infection.rar from fboom.me (205.81 MB)