Cannonball ~Neko Neko Machine Mou Race!~ [English Version]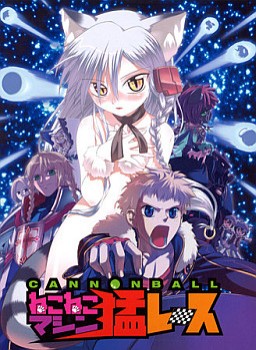 Adult Porn-Game
NFO
Developer: Liar-soft
Translation: Studio Oshaberi Nyanko
Language: English
Description:
There is a big race event in space called Cannonball!
People living in the harsh space environment enter this huge interstellar event with big dreams and excitement in their hearts. The winner gets a huge reward, or at least that's what has been promised…
Fifteen riders are qualified to enter this race that will take on various courses…
Important:
1.The game is tested without AppLocale and Japanese language for non-Unicode programs and working.

Download Cannonball ~Neko Neko Machine Mou Race!~ [English Version] .part1.rar from fboom.me (950.00 MB)
Download Cannonball ~Neko Neko Machine Mou Race!~ [English Version] .part2.rar from fboom.me (950.00 MB)
Download Cannonball ~Neko Neko Machine Mou Race!~ [English Version] .part3.rar from fboom.me (950.00 MB)
Download Cannonball ~Neko Neko Machine Mou Race!~ [English Version] .part4.rar from fboom.me (69.01 MB)

Download file – 950.0 MB
Download file – 950.0 MB
Download file – 950.0 MB
Download file – 69.0 MB