[Illusion] Play Club 2015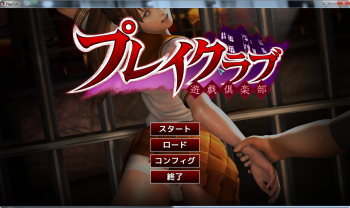 Adult Porn-Game
NFO
Release Date: 24 April 2015
Genre: 3D, Simulator, Constructor, BDSM, Bondage,Torture, Group, Big Breasts, Sexual Training, Mastrubation, Ahegao, Bukkake, Creampie, Toys, Yuri
Censorship: yes
Developer / Publisher: ILLUSION
Platform: PC / Windows
Publication Type: pirates (unofficial)
Language games: Japanese
Illusion latest to provide a custom 3D Pretty us your favorite, the feast of the defunct pleasure insatiable!
Work now also equipped with a new engine · Unity in, significantly power up !! slut body of texture and motion, until the background and custom
In particular customization can be done in real time, is led to tits in the "OSS (boobs slider Special)"
Size, angle of up, down, left and right, softness, gravity, such as nipple (climax condition of erection-areola), to be more detailed adjustment!
It is also possible to change the play partner such as giant-dirty man-woman, Rogue Torture drama that is repeated in the mystery of the mansion is gradually increasing the heat!?
Run through ApLokal
Screen:

Download [Illusion] Play Club 2015.part1.rar from fboom.me (900.00 MB)
Download [Illusion] Play Club 2015.part2.rar from fboom.me (900.00 MB)
Download [Illusion] Play Club 2015.part3.rar from fboom.me (494.26 MB)

Download file – 900.0 MB
Download file – 900.0 MB
Download file – 494.3 MB