Harukoi Otome ~Greetings from the Maidens' Garden~ [English Version]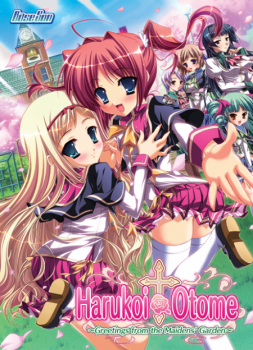 Adult Porn-Game
NFO
Censorship: None – Uncensored
Developer: BaseSon
Publishers: MangaGamer
Platform: PC / Windows
Language games: English
Description:
Harukoi Otome revolves around protagonist Akihito Hayasaka, a male high-school sophomore. The high school he attends St. Francesca Academy used to be an all-girls school, and still has a high percentage of female students. Akihito's younger sister (Umi Hayasaka) and his childhood friend (Yuika Serizawa) are also students there. Akihito meets many girls there, and becomes friends with them.
Important:
1. Install and play.
! If you have problem with the letters in the game, install VeraMoBd.tff. You can get it from here: link Just copy the file in your C:\Windows\Fonts directory.

Download Harukoi Otome ~Greetings from the Maidens' Garden~ .part1.rar from fboom.me (900.00 MB)
Download Harukoi Otome ~Greetings from the Maidens' Garden~ .part2.rar from fboom.me (900.00 MB)
Download Harukoi Otome ~Greetings from the Maidens' Garden~ .part3.rar from fboom.me (900.00 MB)
Download Harukoi Otome ~Greetings from the Maidens' Garden~ .part4.rar from fboom.me (558.03 MB)

Download file – 900.0 MB
Download file – 900.0 MB
Download file – 900.0 MB
Download file – 558.0 MB