Throb! The Greatest Inventions of the Sexy Era! [English Version]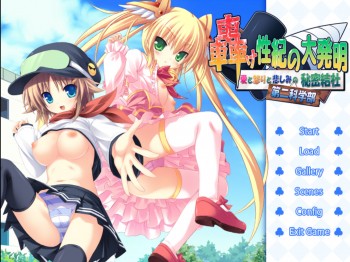 Adult Porn-Game
NFO
Genre: Animation, Harem, School, Comedy, Virgin, Neko, Anal, Group, Tentacles, Big tits
Censorship: Yes
Platform: PC / Windows
Publication Type: Original (licensed)
License: Freeware
Language games: English
Description:
Super situation adventure with full of perverted invention.
"Today, from now on, we present "2nd Division of Science Club" here."
Captain Black, he was expecting to be in charge of the newly-established Science Club, got mad for not getting that position.
He secretly organized "Evil 2nd Division of Science Club".
With his assistant Fuka Haruhara, they create super ultra hyper inventions and seek for revenge to the school!

Download The Greatest Inventions of the Sexy Era!.rar from fboom.me (480.64 MB)

Download file – 480.6 MB