Big Brother – Mod From the Smirniy Version 0.18.007
Adult Porn-Game
INFO
Updated: 12-July-2019
Genre: Adventure, ADV, RPG, 3DCG, Seduction, Corruption, Dark Silver, Patreon Game, Big Tits, Sex, Oral, Masturbate, Voyeur,Spanking, Bondage,Anal
Censorship: None
Version: v 0.18.007
Developer / Publisher: Dark Silver- Smirniy
Platform: Windows
Language: English, Russian
Size: 4.01 GB
Description:
SO, WHAT IS «BIG BROTHER»? It's a turn based erotic game for 18+ players. A sandbox with multiple scenario lines which are crossing with each other in some unexpected and non-trivial ways. Almost all of player's action is important and may change further doings. All the characters are well elaborated, have their own personality, personal secrets and preferences. There will be more characters in the future.
What's new in v.0.18.007:
in this release there is a complete game version 0.13.0.007 from Dark Silver, which, in turn, is modified and includes a huge number of additional events. Therefore, this is an unofficial version of 0.14. You do not need to copy something and transfer it somewhere. Just play …
Main character – Max, young guy who is living in poor family with mother and two sisters. However, Alex's father gifted them a wonderful house! Even with pool! But money shortage problem is not solved yet. Can Max earn some money? Can he seduce all his relatives? Can he reach anything in his life? Only player can help him…
Press "L" in the game to switch language
FEATURES
– Quality rendered graphics (original images 1920×1080)
– It's a sandbox, so there is not hard guideline. Many ways to achieve different goals.
– Variated dialogues: almost every answer at every stage produces different outcome.
– Interesting story full of family sex, voyeurism, punishments and different family joys of life.
– Support almost all resolutions from 1024×768 up to 4k+
Changelog:
v.0.18.007
Edit start some pictures.
v.0.18-006
Another continuation of the game. Added 28 new events..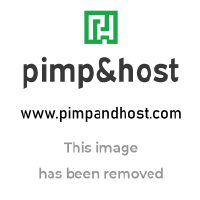 Big_Brother_Full_Mod_Smirniy_V0.18.007_.part1.rar
Big_Brother_Full_Mod_Smirniy_V0.18.007_.part2.rar
Big_Brother_Full_Mod_Smirniy_V0.18.007_.part3.rar

Big_Brother_Full_Mod_Smirniy_V0.18.007_.part1.rar
Big_Brother_Full_Mod_Smirniy_V0.18.007_.part2.rar
Big_Brother_Full_Mod_Smirniy_V0.18.007_.part3.rar