Town of Passion – Version 1.3 (Siren's Domain)
Siren's Domain is creating Town of Passion (Adult Game)
NFO
Updated: 28-June-2019
Genre: 2DCG, RPG, Animated, Adventure, Seduction, Puzzle, Oral Sex, Handjob, Footjob, Adult Game,Porn Game
Censorship: None
Developer/Publisher: Siren's Domain
Version: 1.3 Patreon
OS: Windows
Language: English
Size: 984 MB
Description:
Town of Passion is an adventure styled RPG, where you play as a common villager living in the small town of Valencia; a town full of many secrets. After stumbling into an unknown realm, the villager learns that there's an important role for him to fulfill: utilize Pleasure to save those that watch over Valencia.
The game play is a mix of Relationship Building, Exploration, Training, and Puzzles!​
1.3 Changelog
Scenes Added:
Haru Titfuck
Haru Sex
Rose Cat FJ (echo)
Remastered Scene:
Rose FJ
Profile Scenes:
MC/Haru Kiss
Sprite/Overworld Scenes:
Snake Girl Handjob/Smother
Bat Girl Sex
Spider Girl Sex
Spider Girl Anal
Voice Work:
Haru
– Update Overview –
This update is focused on adding Haru's story to Town of Passion! The younger of the two ninja sisters is ready to help do her part
in training you. Can she rise above her nerves and succeed in her teachings? You'll have to play to find out!
– Exploration –
I added some new areas to explore in this build. There's a new cave in Valencia Coast that can be explored however it is NOT
intended on being finished yet. The main purpose(s) of the cave will be completed in a later build. However, there is a very
important bit of lore to a particular character that is already available there. If you're a fan of that sort of thing, you may
find exploring it to be worthwhile!
There is also a new cave in the Haunted Forest that pertains to a new side quest.
– Misc –
-Added autosave prompt on first sleep attempt (autosave can be toggled with 'Autosave' at password rock
-Adjusted visuals for breakable walls for more clarity
-Added in lore bits to some various areas of Valencia
-Other misc changes/improvements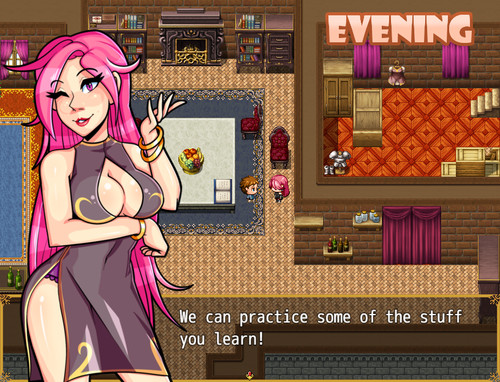 Town_of_Passion-V1.3_Patreon_Release.part1.rar
Town_of_Passion-V1.3_Patreon_Release.part2.rar

Town_of_Passion-V1.3_Patreon_Release.part1.rar
Town_of_Passion-V1.3_Patreon_Release.part2.rar